"EQUIPPING THE SAINTS"
---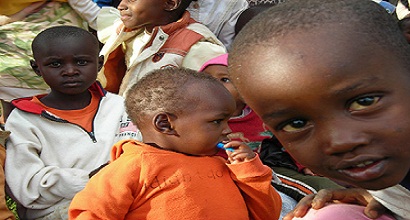 Global Mission is at the very cutting edge of Missions and Evangelism today as an "equip the saints" organization. We believe that the saturation leaders training is by far the most effective way of fulfilling the Great Commission.
Having successfully conducted leaders training workshops in different parts of the world, there are three primary themes that flow through our model: Responsible Evangelism, Multiplication Ministry and Stewardship. The end results are tremendous, as this dynamic model is applied using indigenious people in areas where the harvest is ripe. More
OTHER STORIES
---

KENYA/TANZANIA MISSION
- Massive congregations grace Our Missions in parts of Kenya and Tanzania.
---

REACHING THE COMMUNITIES THROUGH BROADCAST
- Preaching through a simple FM radio station in Lodwar desert in Kenya.
---

VISITING THE HOMELESS
- Sharing the word of God even in the remote parts of the country.
---

A GIFT TO THE KIDS
- Jesus said do not forbid the kids from coming to me.
---

PLEASE REMEMBER ME
- With supplies and spiritual nourishment, we provide for the forgotten persons, by both the community and local administration.